You're low on energy, you've tried all the fad diets, you can't lose weight. . . but don't give up.

Together we can revitalize your health and your life by focusing on a lifestyle. Choose to build healthy habits that will last you a lifetime versus the diet that will only last a short time before you give up again.

Combining good nutrition, an active lifestyle, and ancient remedies, we can customize a path to your health goals – the sustainable way.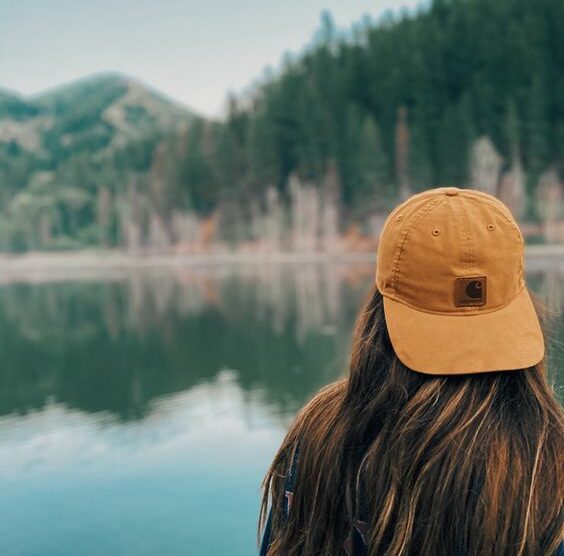 More and more women struggle with fertility in the Western world. This is most often a result of poor nutrition, environmental toxins, obesity, and hormonal imbalances. But there is hope. If your heart and arms have yearned for a baby, you've been frustrated and discouraged, I can help.

God, the giver of all life, has given us thousands of natural foods and remedies we can use in order to create a warm, fertile environment that is perfect for your little one.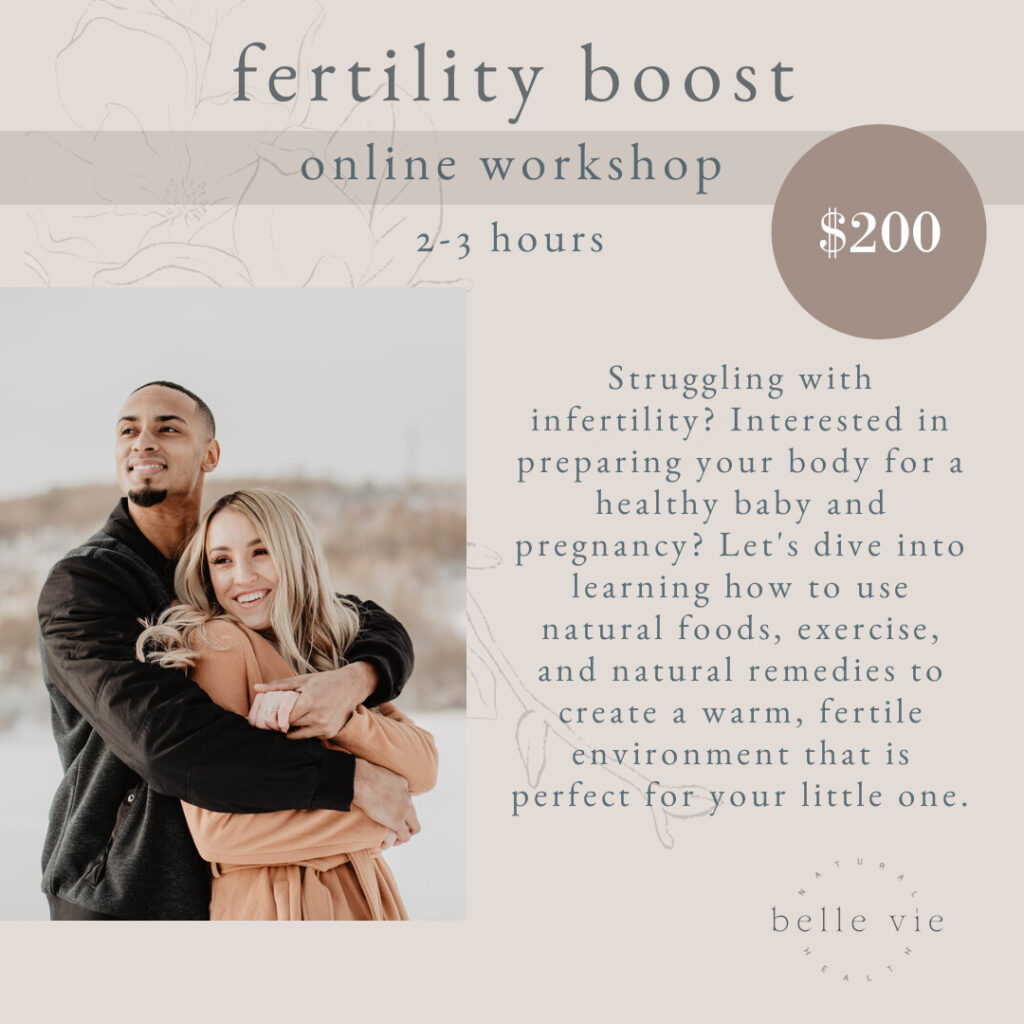 From the first to the third trimester, discover what foods you need to grow a healthy baby (brain, nervous system, immune system, skeletal system, and more) and what their specific benefits are for every stage.

From the harmful foods to the best nutrient-dense options out there, we'll cover it all. Join me for jam-packed few hours of life-changing knowledge!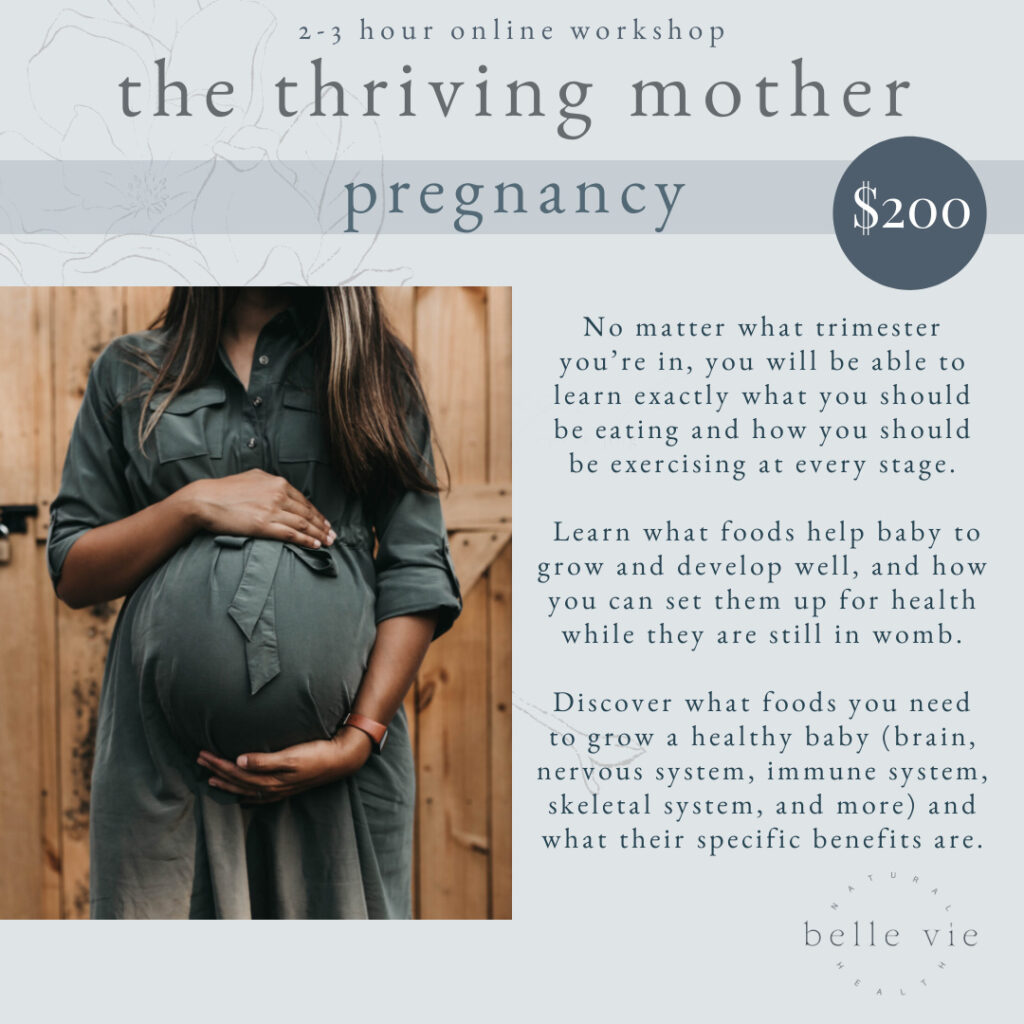 The Thriving Mother Part 2
We will explore the most effective ways to nourish your body for a more healthier and more enjoyable pregnancy, easier delivery, and quick recovery; nutritional tips to alleviate common discomforts: nausea, fatigue, heartburn, constipation, edema (water retention), varicose veins.

We'll also discuss how to incorporate healthy habits, one step at a time, into your daily life to keep for a lifetime.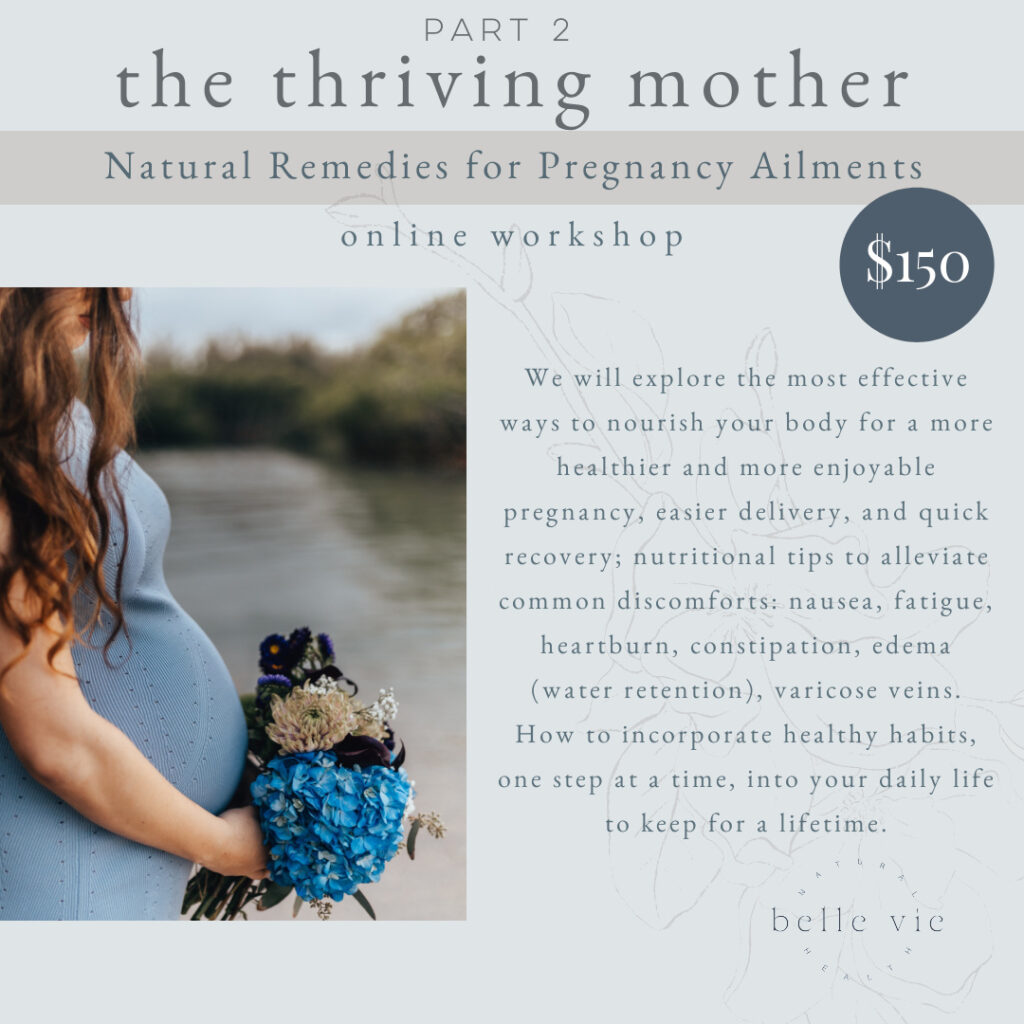 You just did the hardest job – don't fall into the trap of worrying how fast you will be able to fit into that favorite dress.

The too-often forgotten and overlooked "fourth" trimester! Your body has just grown and brought a whole new little person into the world, and now you need time to heal and recover. Fill your body with nourishing foods for healing and for a healthy milk supply, and learn how to ease back into an active lifestyle – the healthy way!