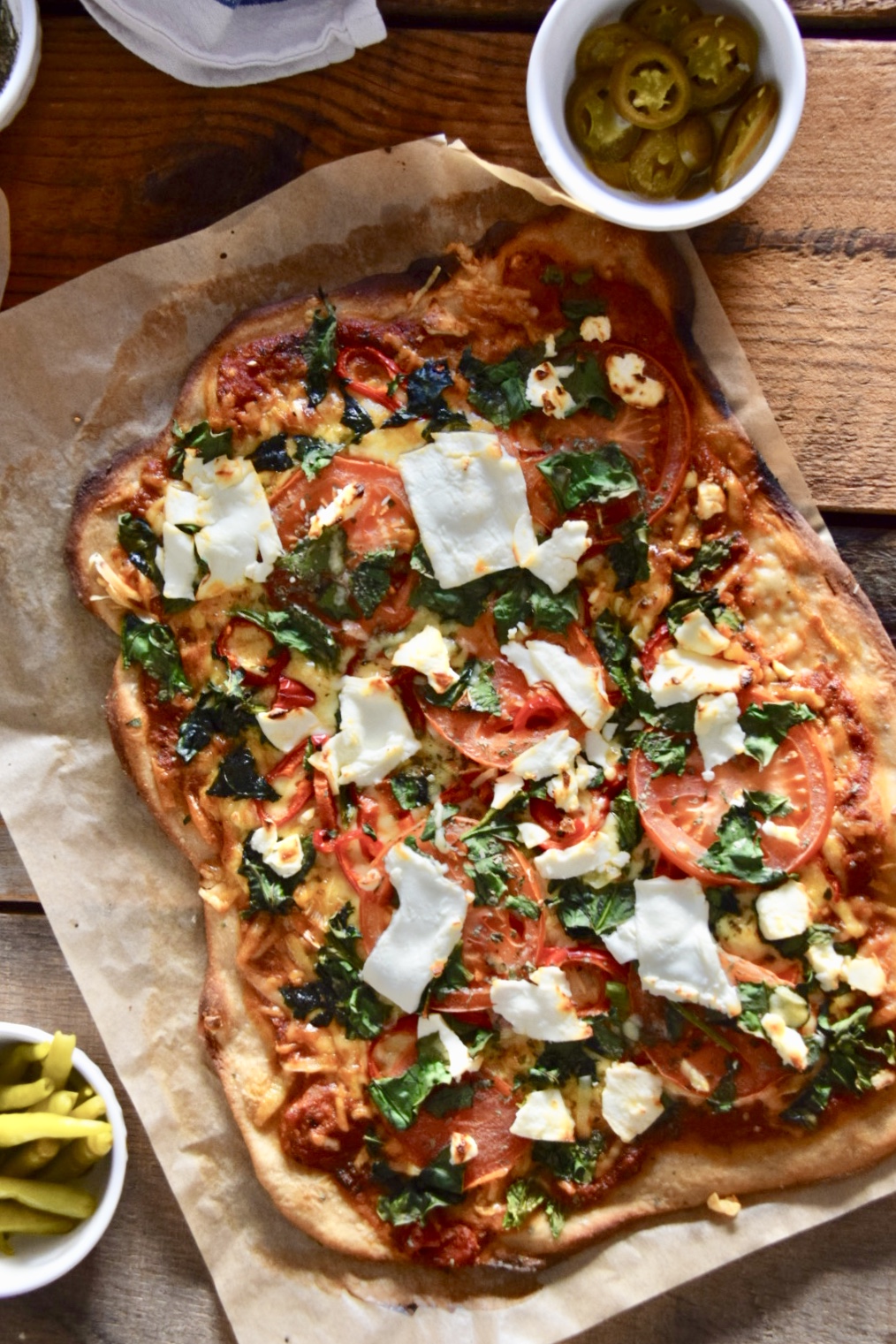 Who doesn't love pizza? It's so much fun to make and one of those go-to meals that everyone loves. But it's always nice to have a good, healthy, guilt-free and no fail recipe that you can go back to over and over again.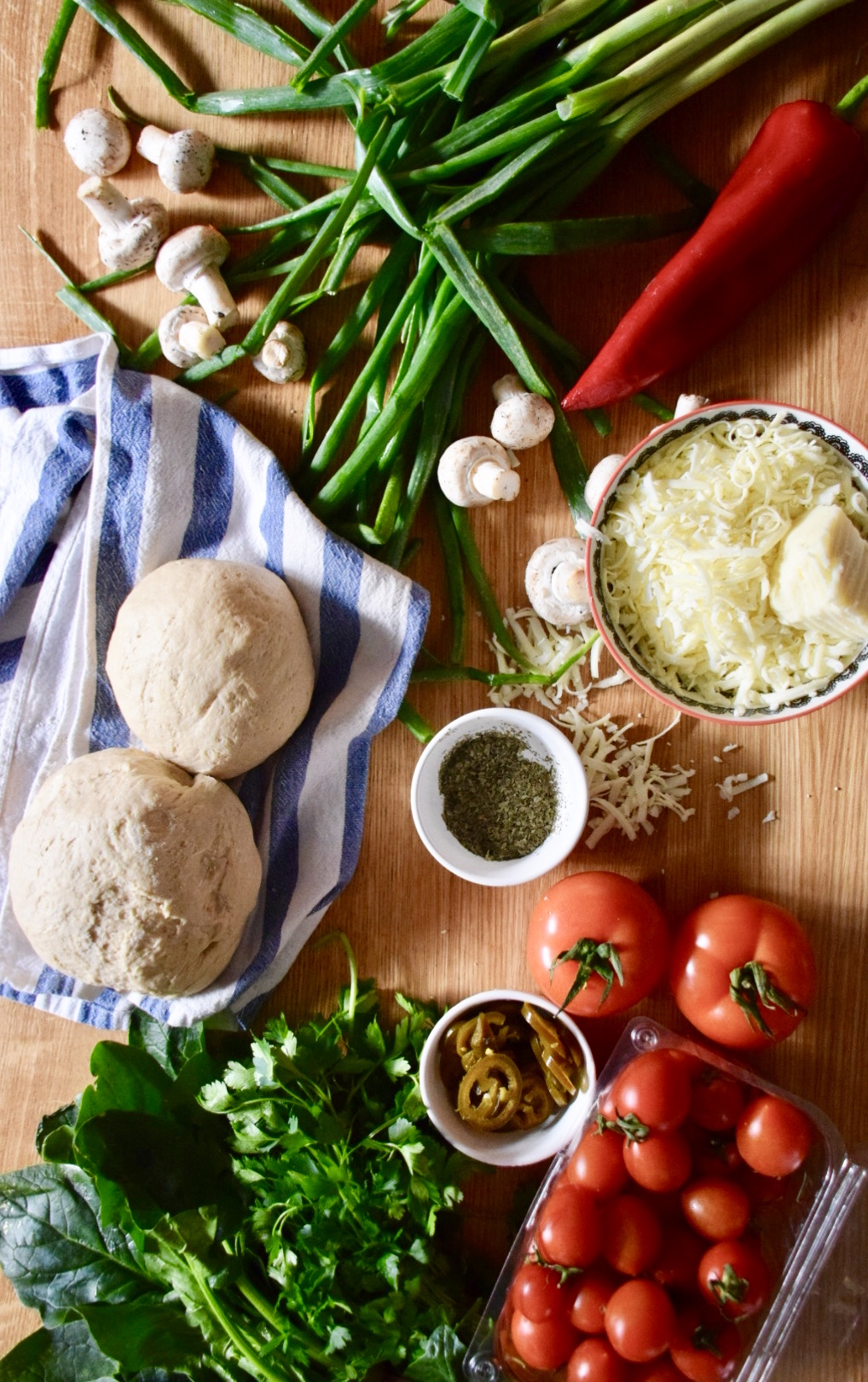 This pizza crust is made with organic oat flour which is a great source of fiber, minerals, vitamins, and antioxidants. A huge plus is that oat flour is naturally gluten-free. We love to load on all sorts of vegetables – beets, tomatoes, spinach, mushrooms, jalepeños, fresh herbs, onions peppers . . . the options are endless. Whip up this dough in the morning, and you'll have fresh pizza dough ready to roll out by dinner time.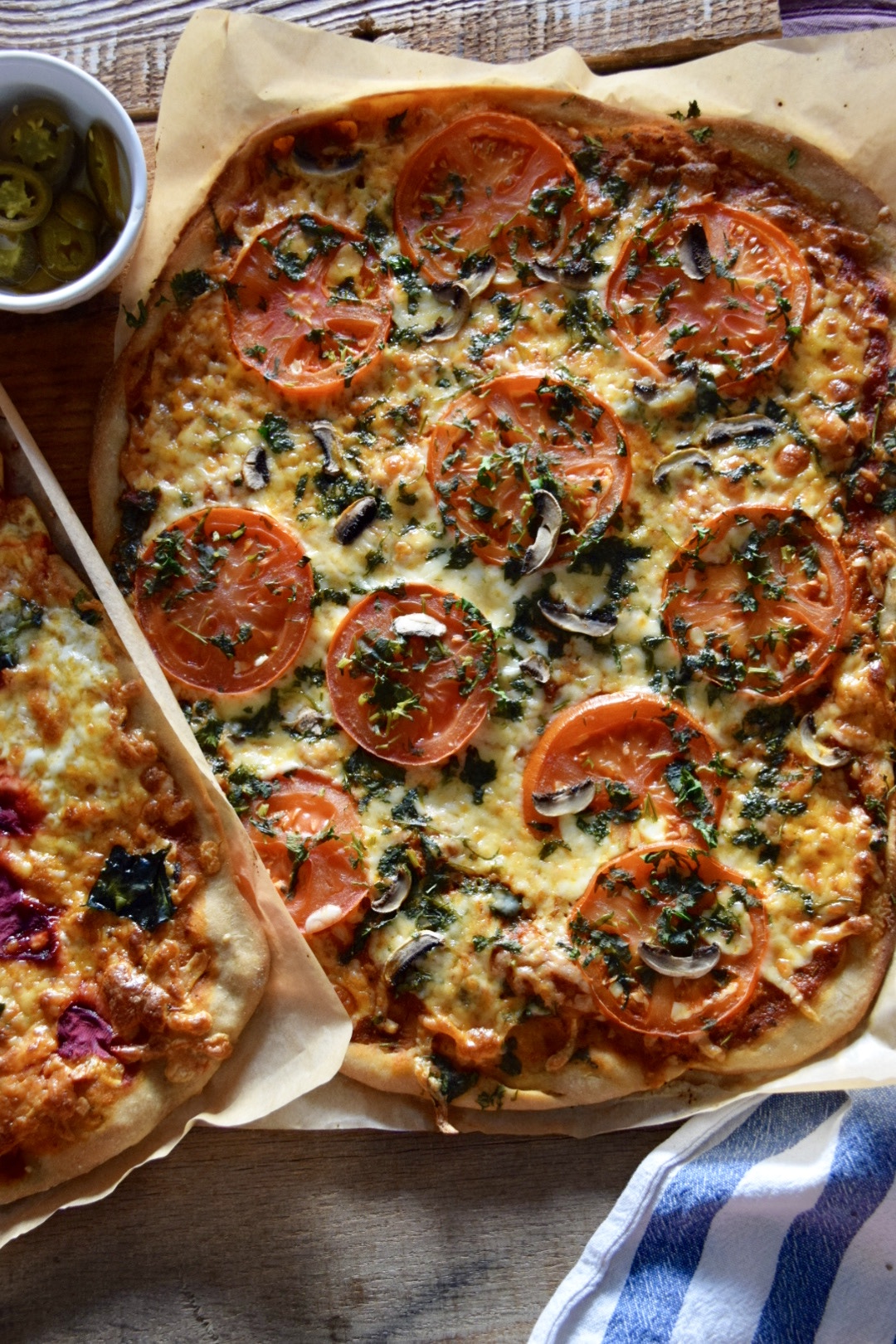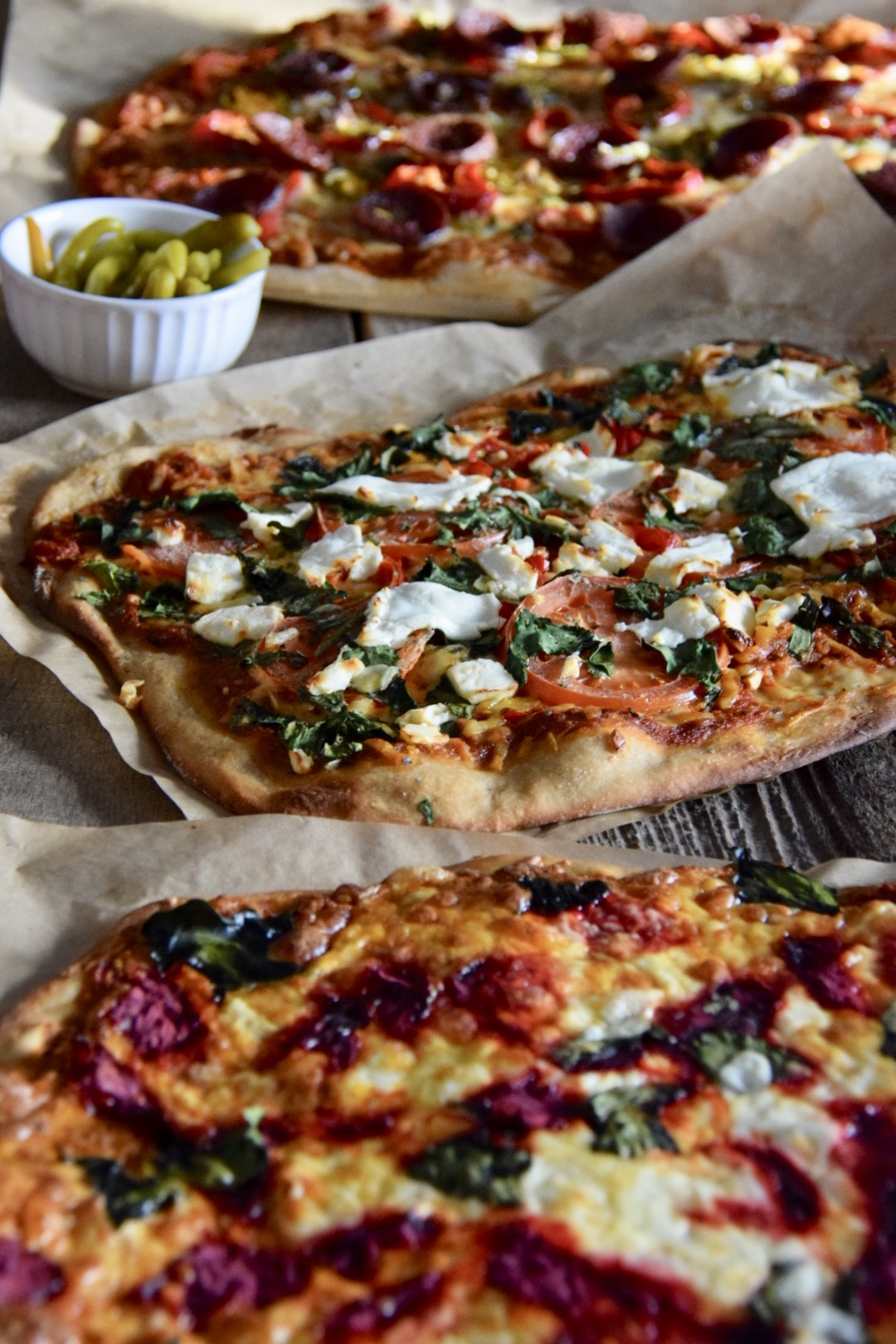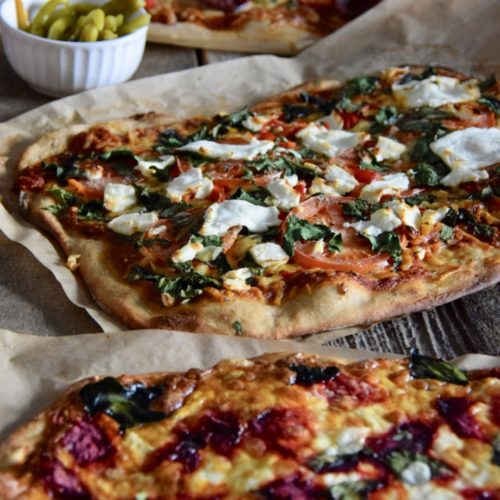 Sourdough Oat Flour Pizza Crust
Soft, healthy, delicious, and easy pizza crust and a great way to use that extra sourdough starter.
Ingredients
2

cups

warm water (filtered)

1

cup

sourdough starter, active/discard

both work

8

cups

oat flour

2

tsp

sea salt
Instructions
In the morning, mix the water and the sourdough starter together. Add the flour and salt and mix well. If you like you can add any herbs or spices you like to add more flavors.

Knead the dough for about 5 minutes. You can also use a mixer with a dough attachment if you want. The dough will be a little bit tough/stiff, but will soften as it sits. Lightly grease a bowl with olive oil, and put the dough in the bowl. Using your fingers spread some oil over the top of the dough. Cover with a clean towel and allow to rest for about 6 hours or until you need it.

When the rest time is complete, separate the dough into four balls. Preheat your oven to 176ºC (350ºF). On a piece of parchment paper, roll the dough out until 1/8th of an inch, depending on how thick you want your crust. We like thin pizza crust, so I usually do it as thin as I can.

Place the parchment on a cookie sheet, and spread with your choice of sauce. Load on the cheese and then top away! Bake for about 20-25 minutes.

Some favorite topping ideas: thinly sliced tomatoes, beets, spinach, potatoes, parsley, mushrooms, beef sausage, red peppers, jalepeños, goat cheese, feta cheese

*You can also start this dough about 3-4 hours before you want to use it, and it will work fine. It will just be a little bit harder to roll out.