Trying to get pregnant? Discover four relatively simple but common factors that could be negatively impacting your ability to get pregnant. Build healthy habits that will last you a lifetime!
Interested in learning more? Check out my program for how you can get nourish your body in the best way from before to after pregnancy, or click here: Struggling with Infertility.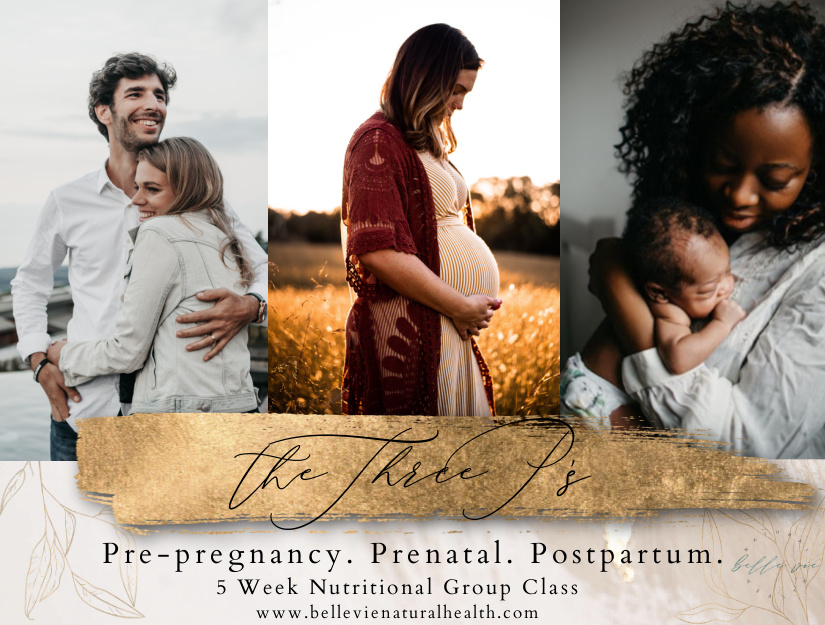 The Three P's: Pre-Pregnancy. Prenatal. Postpartum Nutritional 5 Week Program / Group Class
Join this dynamic and fun group class or one-on-one program, covering pre-pregnancy to postpartum recovery right in the comfort of your own home. Learn how you can transform your life and pregnancy experience through nutrition and an active lifestyle, nourishing you and baby at every stage.