I love this bread. A combination of nutty and sour, soft and fluffy. . . and best of all it's healthy. Rye flour is full of B vitamins, fiber, improves digestion and heart health, and can help you lose weight, while flax and chia seeds are high in Omega-3 fats, protein, and have been found to fight cancer. If you like, you can also add nuts, dried fruit, and spices to this recipe.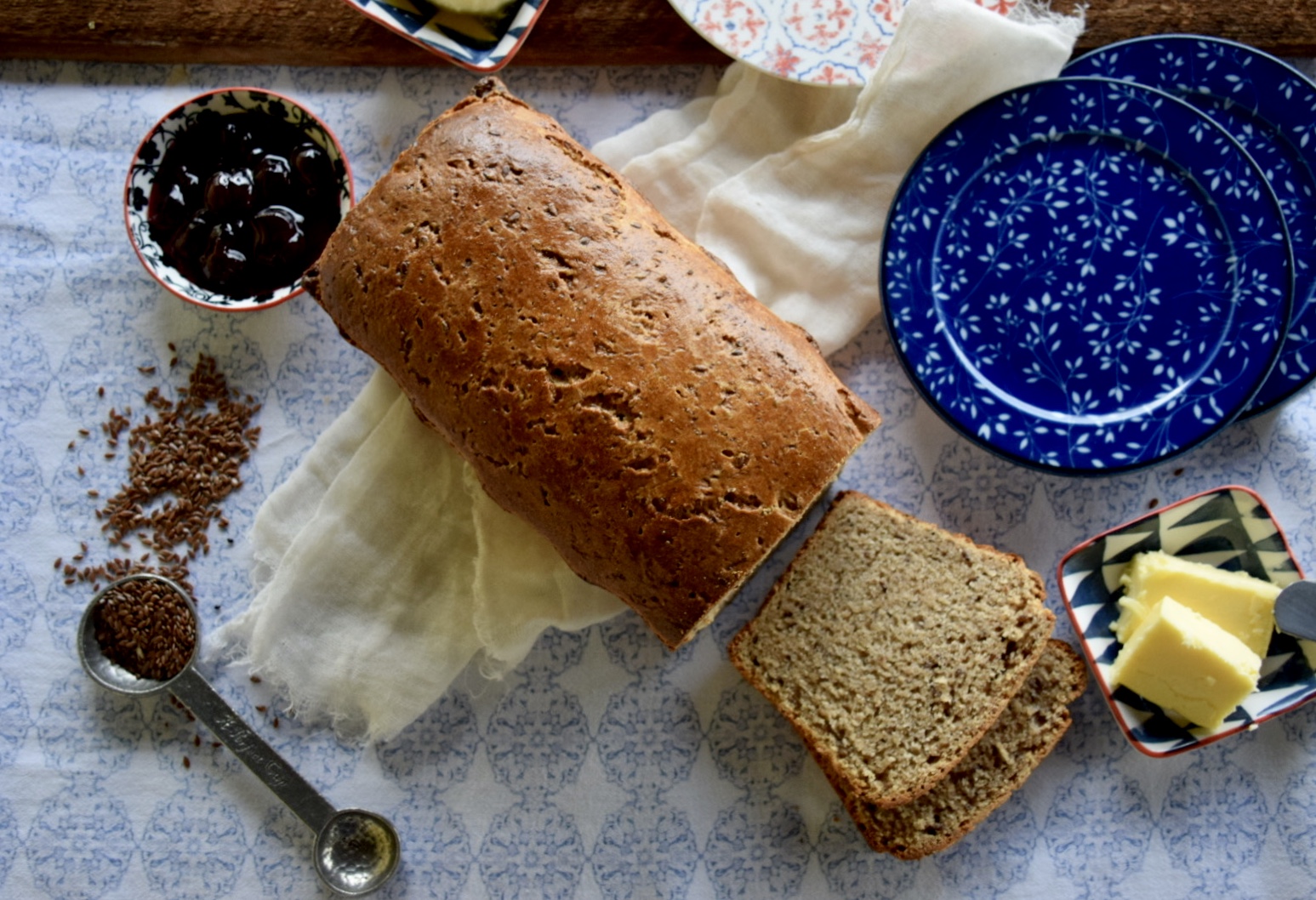 This bread is amazing for breakfast, lunch, or any time of day. Enjoy topped with avocado and tomato, eggs and sausage, cherry jam or just good plain ol' butter. Bon appetit!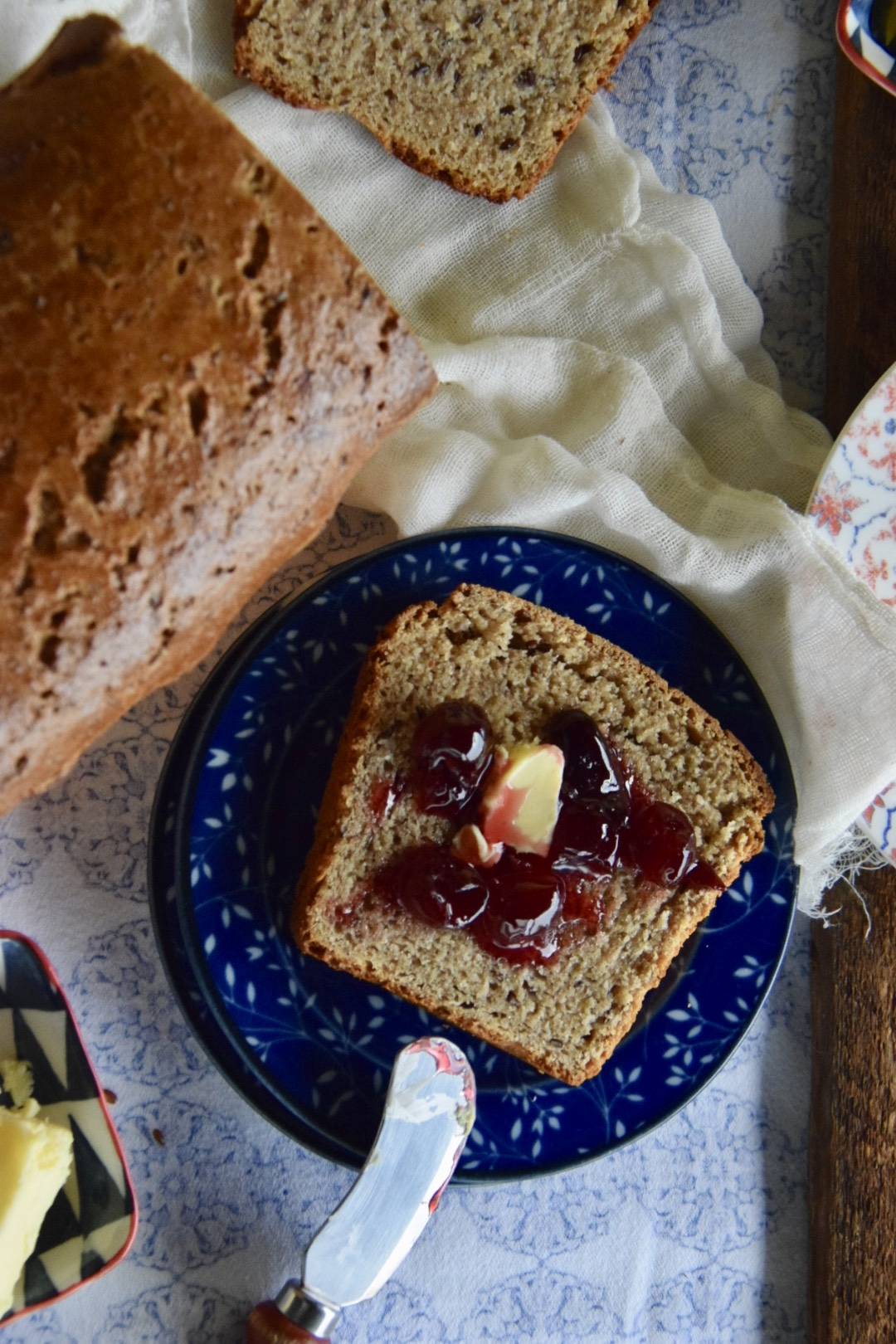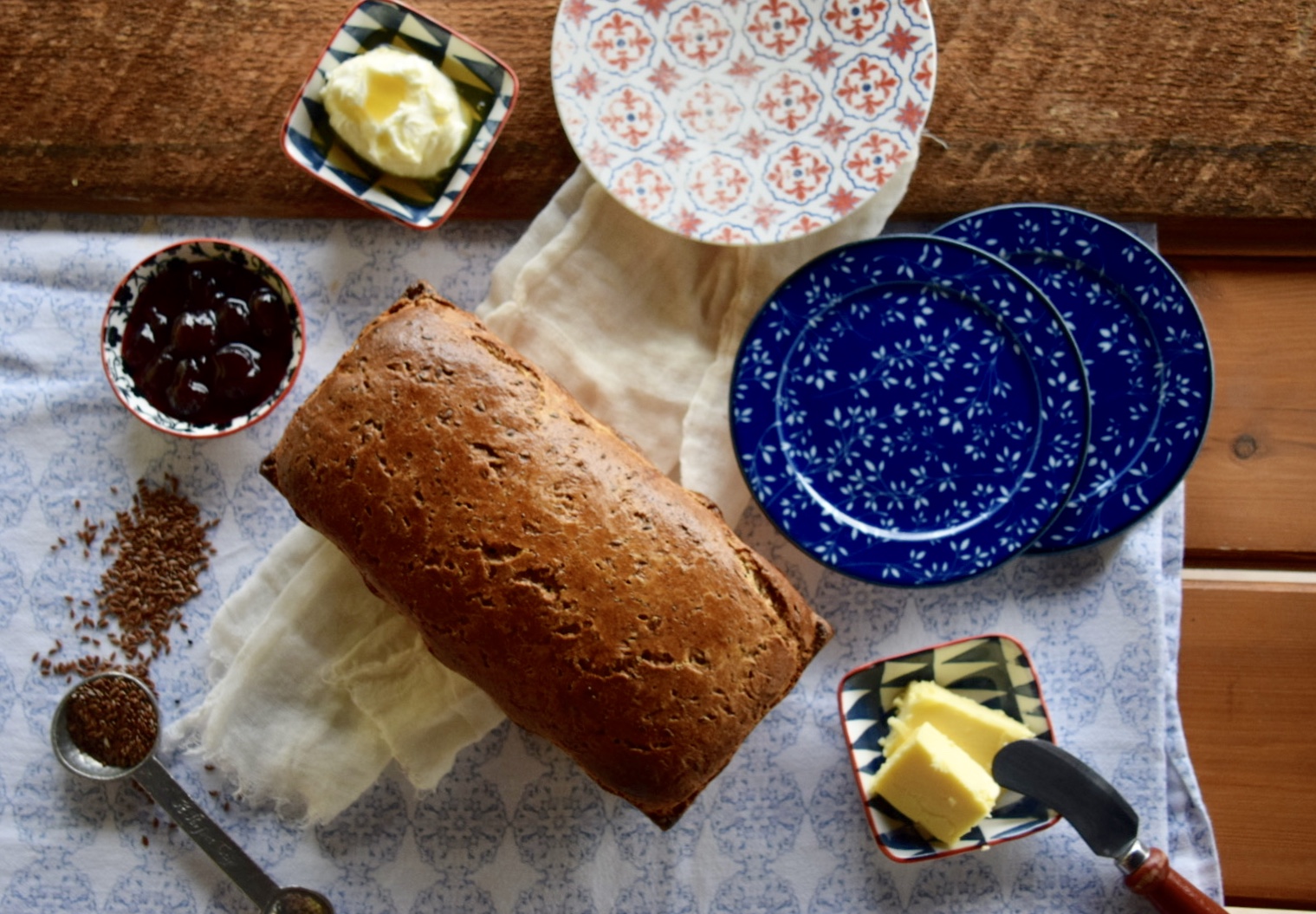 Sourdough Rye Sandwich Bread
Healthy, nutty, soft, and perfect to upgrade your sandwich!
Ingredients
2 ½

cups

organic rye flour

1 ½

cups

organic white flour

4 ½

tbsps

softened grass-fed butter

1 ¼

cup

warm water

(add the 1/4 cup slowly, you might need less or a little bit more)

1

tbsp

coconut sugar, honey, or maple syrup

¾

cup

bubbly sourdough starter (fed 12 hours before, or at peak)

2

tbsp

flax seed

1

tbsp

chia seed

3

tsp

Celtic or Himalayan salt
Instructions
Baking Schedule: this is an overnight dough which takes approximately 10-12 hrs to rise @ 68 F. Start the night before, in the evening, and plan to bake the following day. If it's warmer than 68 F the dough will take less time to rise. Alternatively, start in the morning and bake in the afternoon or evening. 
Add the flour, butter, and sweetener to the bowl of your stand mixer. Mix until the butter resembles peas. Add the starter, warm water, flax, and chia seed. Mix until well incorporated. The dough will be slightly sticky and elastic at this stage. Cover with a cloth and let the dough rest for 30 minutes. While you wait, feed your starter.

After the rest, using your dough hook, knead the dough for 6-8 minutes on medium speed. The dough will be soft and supple and not stick to your hands. You can add a dusting of flour if it does.

Note: this dough can also be made by hand, simply knead the dough for 6-8 minutes until smooth, soft, and elastic.
Bulk Rise
Place the dough in a bowl lightly greased with olive oil. I like to take a little softened butter and run it over the top of the dough to keep it moist. Cover with plastic wrap and/or with a clean cloth. Allow the dough to rise overnight (about 8-10 hours).
In the Morning. . .
Take your loaf pan and lightly grease with butter. Place the dough on a lightly floured surface and shape into a loaf by rolling the dough into a log and tucking in the ends. Gently pull it toward you to tighten the shape. Place the dough in the greased loaf pan (seam side down), moisten the top with more butter, and allow to rest for another hour. It should have risen about an inch above the pan. Look to the center of the dough to see how it has domed.
Bake the dough
Preheat your oven to 375 F. Note: For higher oven spring, preheat to 500 F instead. Reduce to 375 F once the dough goes into the oven and bake as directed.

If it is browning too quickly cover with foil, or lower the temperature.