Granola, with plain yogurt and fresh fruit, is one of my favorite ways to start my day. This morning I threw some together, adding in some of my favorite anti-inflammatory spices: cinnamon and turmeric.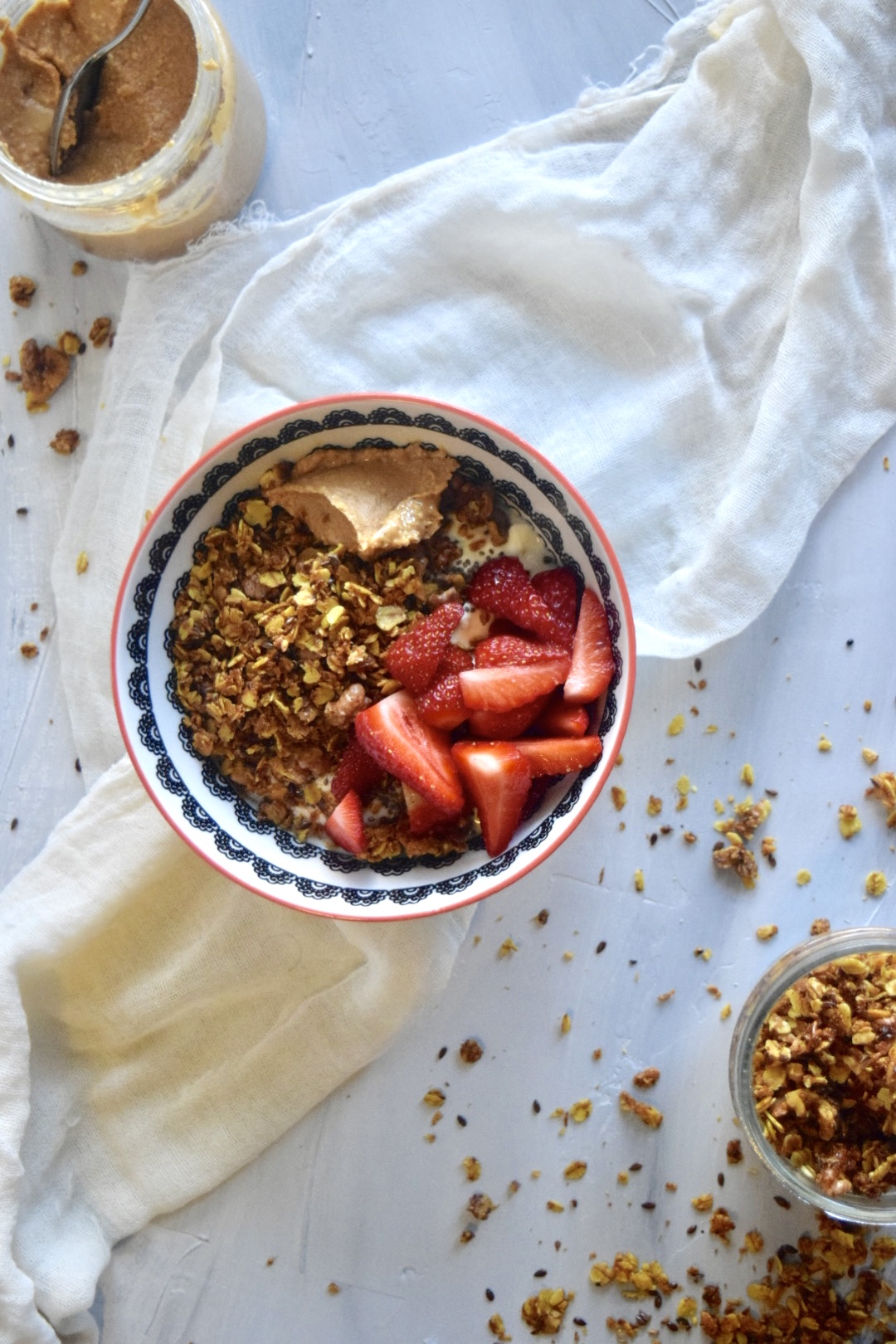 Full of whole grains, fiber, healthy fats, spices, and naturally sweetened, homemade granola is so much healthier than store-bought. It is so simple to make, and stores wonderfully in a glass jar. I hope you enjoy this recipe!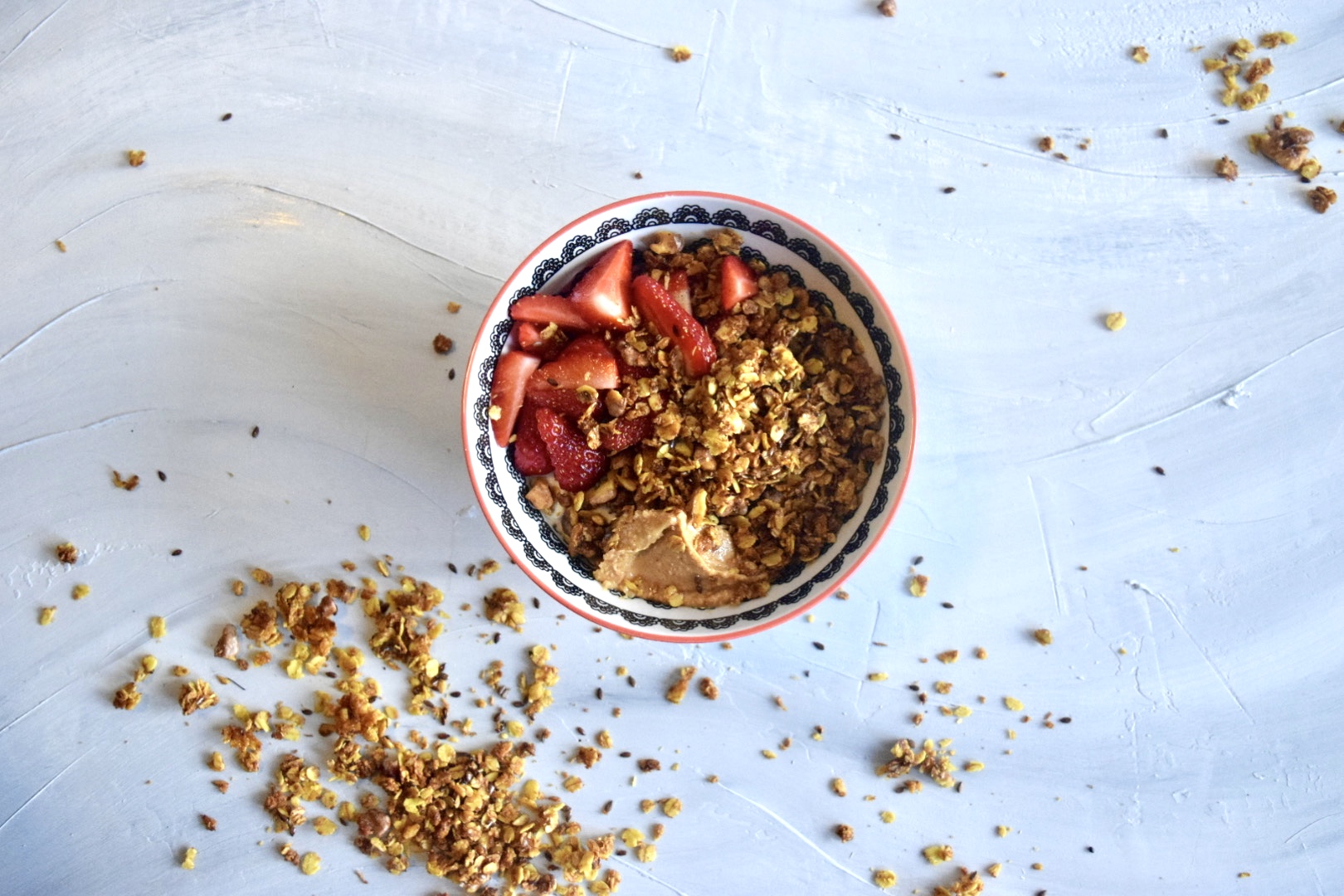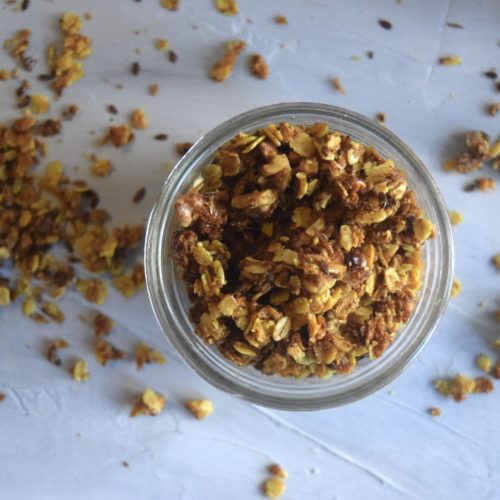 Turmeric Cinnamon Walnut Granola
Easy, simple, healthy and delicious topping to yogurt or with milk!
Ingredients
3

cups

oats

4

tsp

ground cinnamon

3

tsp

ground turmeric

1/8

tsp

black pepper*

1

tsp

sea salt

1/2

cup

coconut flakes

3/4

cup

crushed walnuts

1/4

cup

flaxseed

1/4

cup

raw coconut sugar

3/4

cup

raw, organic oney

1/2

cup

melted coconut oil
Instructions
Preheat your oven to 350º F.

In a bowl, mix the first 8 ingredients together. Stir in the honey and the melted coconut oil. The ingredients should start to come together. If you feel like yours is too dry, feel free to add some more honey.

Line a cookie sheet with parchment paper, and spread the granola in thin layer.

Bake for about 20 minutes, checking it about halfway to stir it around so that it gets browned evenly. Keep an eye on it to ensure it does not burn.

Allow to cool for a few minutes and store in a glass jar. Enjoy on yogurt, with fruit, or with milk. Bon appétit!
Notes
*The black pepper is added to make turmeric more effective.