Vitamin C is absolutely essential and crucial to our diet and health for so many reasons. Why is it so important? Keep reading to find out.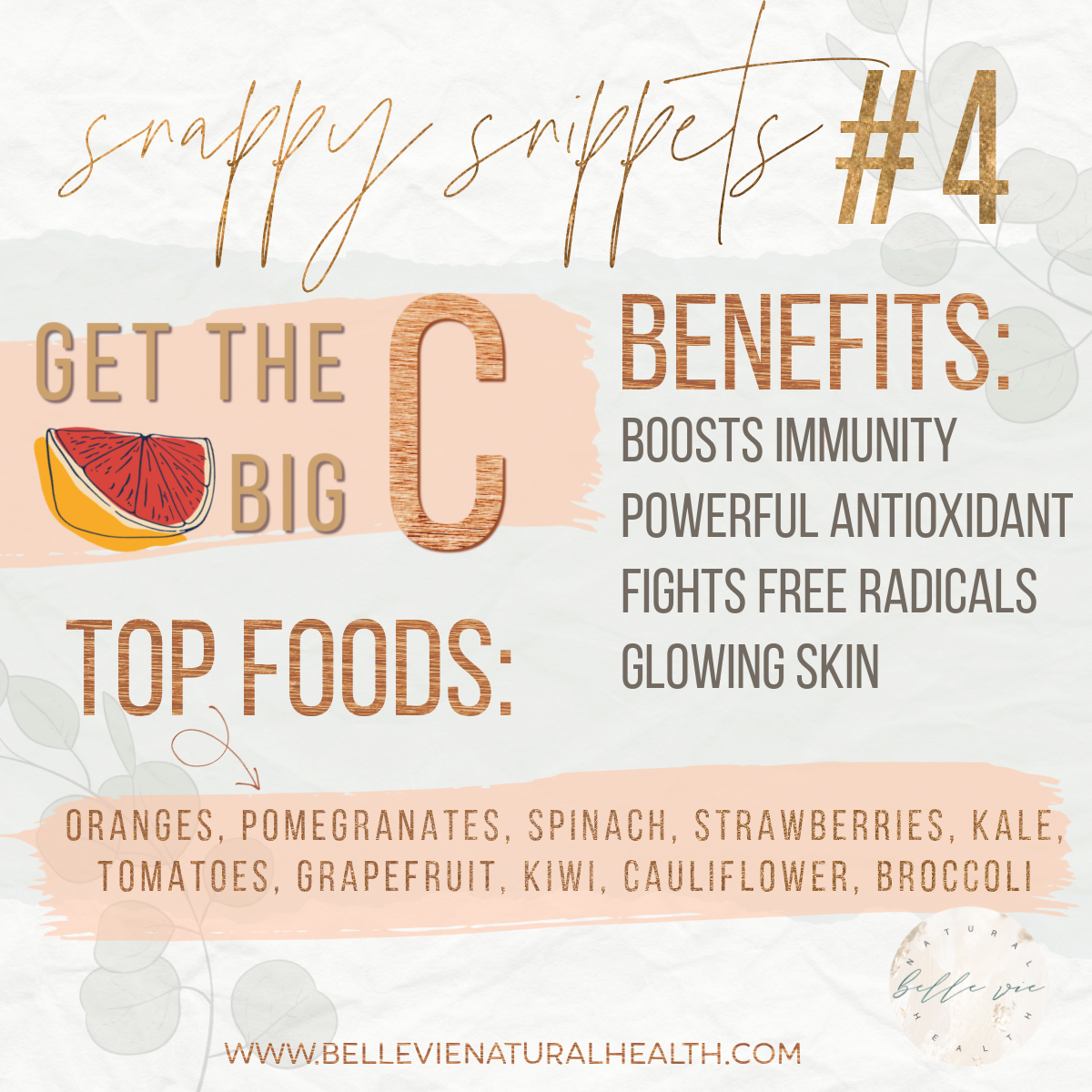 Vitamin C is critical for a healthy immune system. Did your mom ever make you drink vitamin C when you were getting a cold? Vitamin C is extremely effective at fighting the common cold as well as other viruses. If not entirely preventing a cold, Vitamin C can definitely shorten the duration of your virus.
With the entrance of spring, many of you may begin to suffer with allergies, and I am definitely one of those! When we load up on Vitamin C during this season, it can help to slow our allergic reactions and acts as a natural antihistamine, decreasing sneezing, coughing, watery eyes, and itchiness. 
Vitamin C is a powerful antioxidant that protects your cells, preventing cell damage and the increase of free radicals, enabling them to overcome disease and harmful pathogens. These free radicals and pathogens can at times cause cancer or other diseases, which vitamin C fights against.  You may have heard of T-cells, which are the main force against disease and threats in the body, directly killing dangerous invaders. Vitamin C simultaneously promotes the growth of T-cells and also destroys the threats. What a powerful combination!
Are you looking to improve your skin? Vitamin C can protect your skin from the sun's ultraviolet rays, and also helps your skin to produce more collagen. Collagen hydrates your skin, making it more soft and elastic, which can help your skin to appear more youthful. As you age, your body produces less and less collagen, which is why our skin begins to wrinkle and shrivel. You can apply a Vitamin C serum to your skin every day for a glowing, healthy complexion. It is also recommended to use one combined with Vitamin E oil. 
Vitamin C abundantly abounds in many fresh fruits and vegetables, making it easy for you to include in your everyday meal planning.
Here are some of the fruits and vegetables with the highest Vitamin C.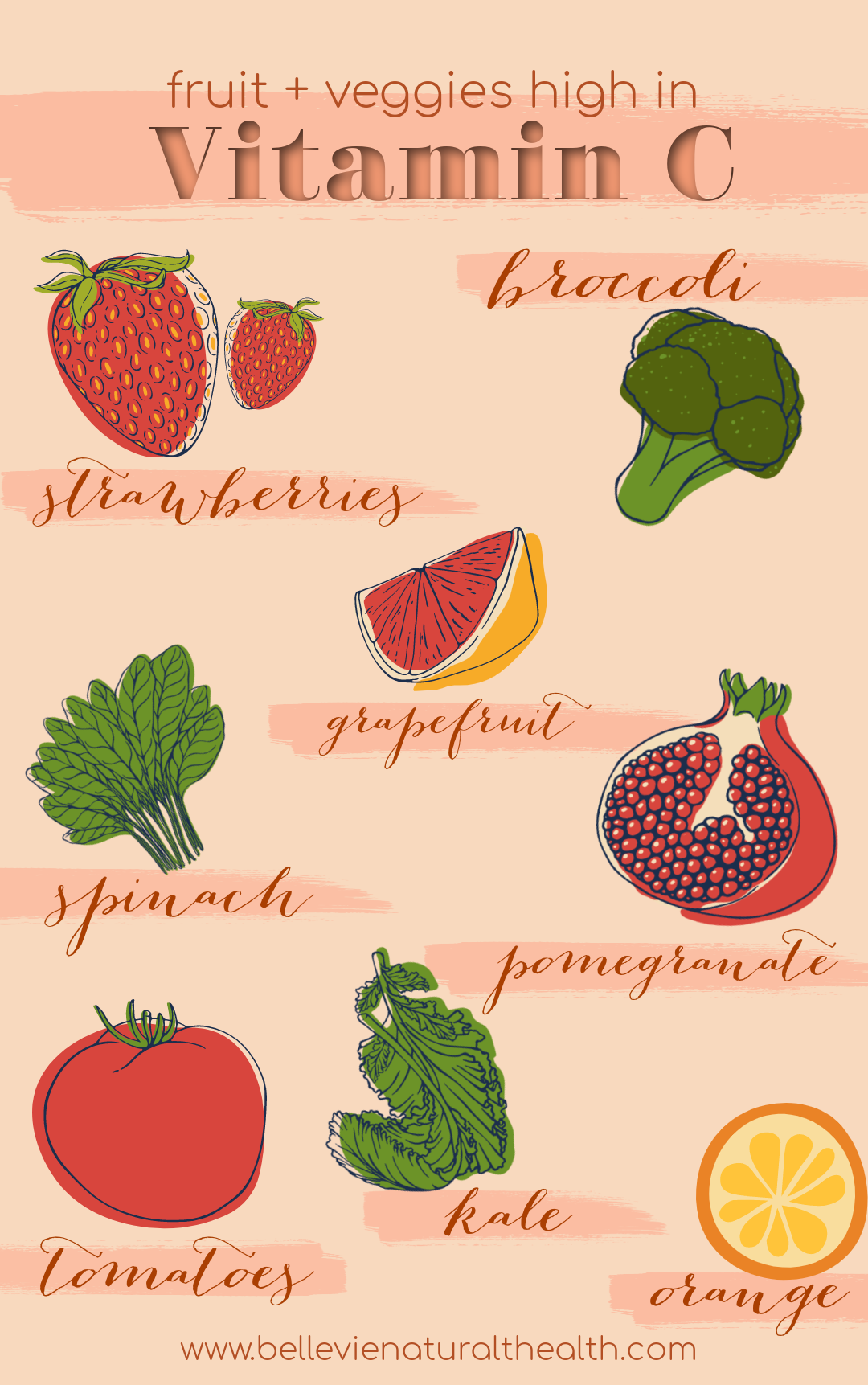 There are countless ways you can incorporate these amazing fruits and vegetables into your daily life! Try these healthy recipes next time you're cooking.
Immunity Boosting Orange Smoothie by Kristine's Kitchen
33 Delicious Kale Recipes with Love and Lemons
24 Healthy Strawberry Recipes with Ambitious Kitchen
Grapefruit Green Smoothie with Minimalist Baker

Share + Comment! I'd love to hear from you.