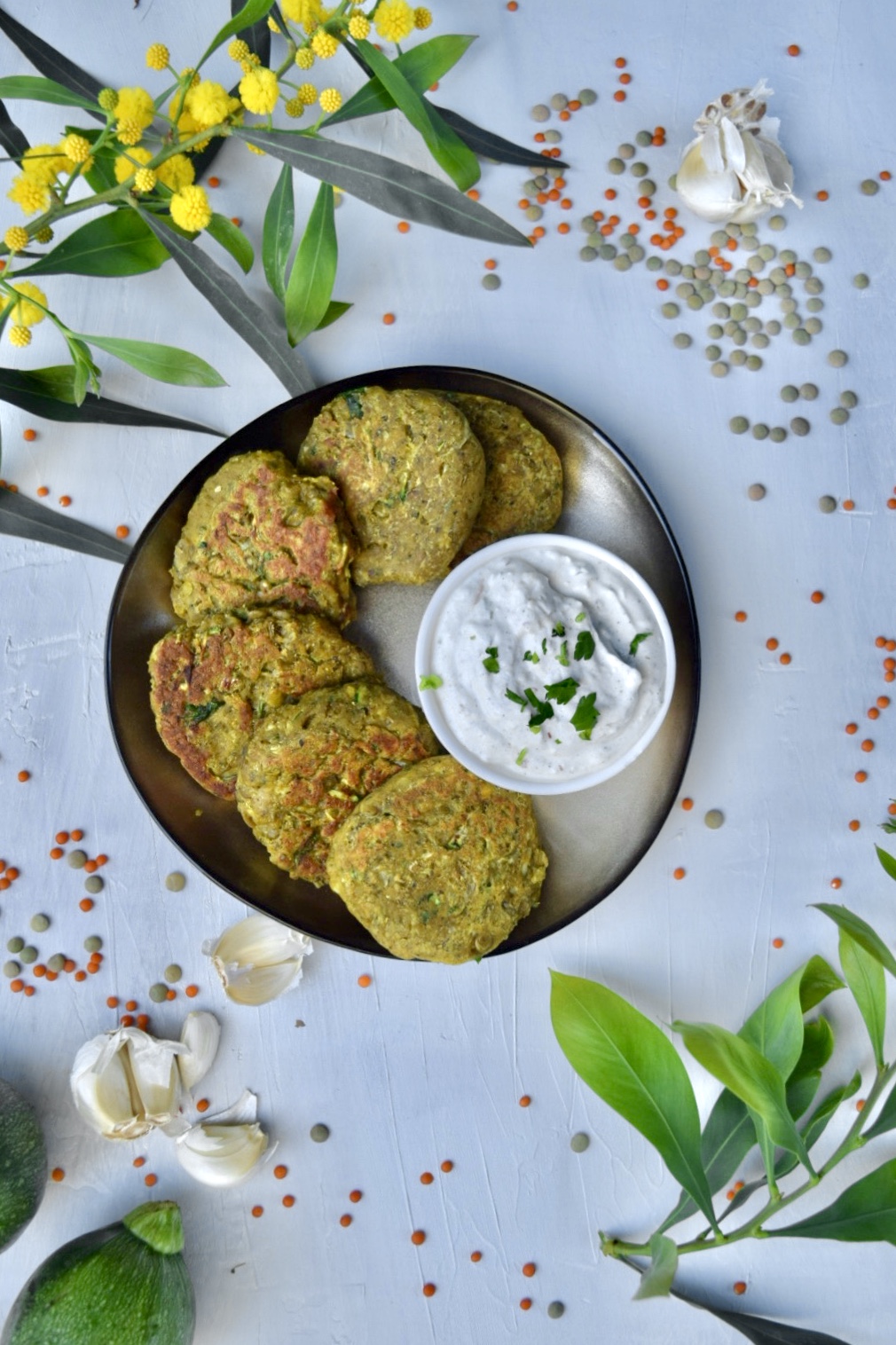 I'm always on the hunt for good plant based recipes. Lentils, black beans, white beans. . .because they are just so good for you, and full of nutrients. But sometimes soups get old, and you want something new. I think I hit on my new favorite lentil recipe.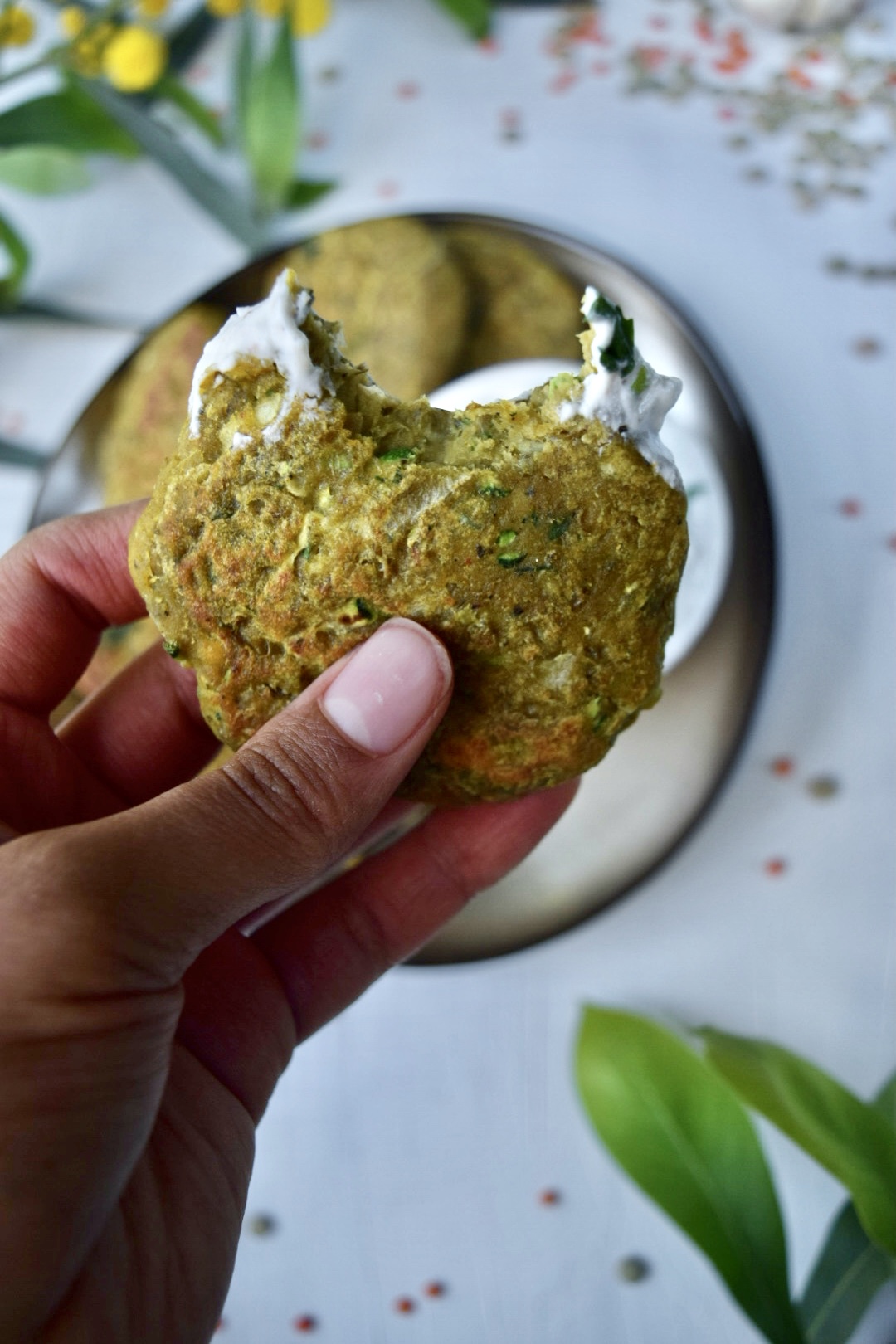 These lentil patties are bursting with flavor, so easy to make, and absolutely scrumptious. Since making these, I've been eating them almost every day. Lentils are so healthy for you – jam packed with protein, B vitamins, minerals, zinc, iron, and fiber. They aid in digestion, keep your heart healthy, boost your metabolism, prevent constipation, and may even fight cancer. With plenty of garlic and spices, the health benefits are endless.
These are amazing in a flatbread wrap with fresh cucumbers and carrots, as a side to eggs for breakfast, as a meat substitute for dinner, or a quick post-workout snack. Make these a little bigger, and you have the perfect vegetarian burger. Dipped in the spicy creaminess of the garlic sauce, these are absolutely divine. Spices and flavors literally exploding with every bite. Pop them in the oven for extra crispiness!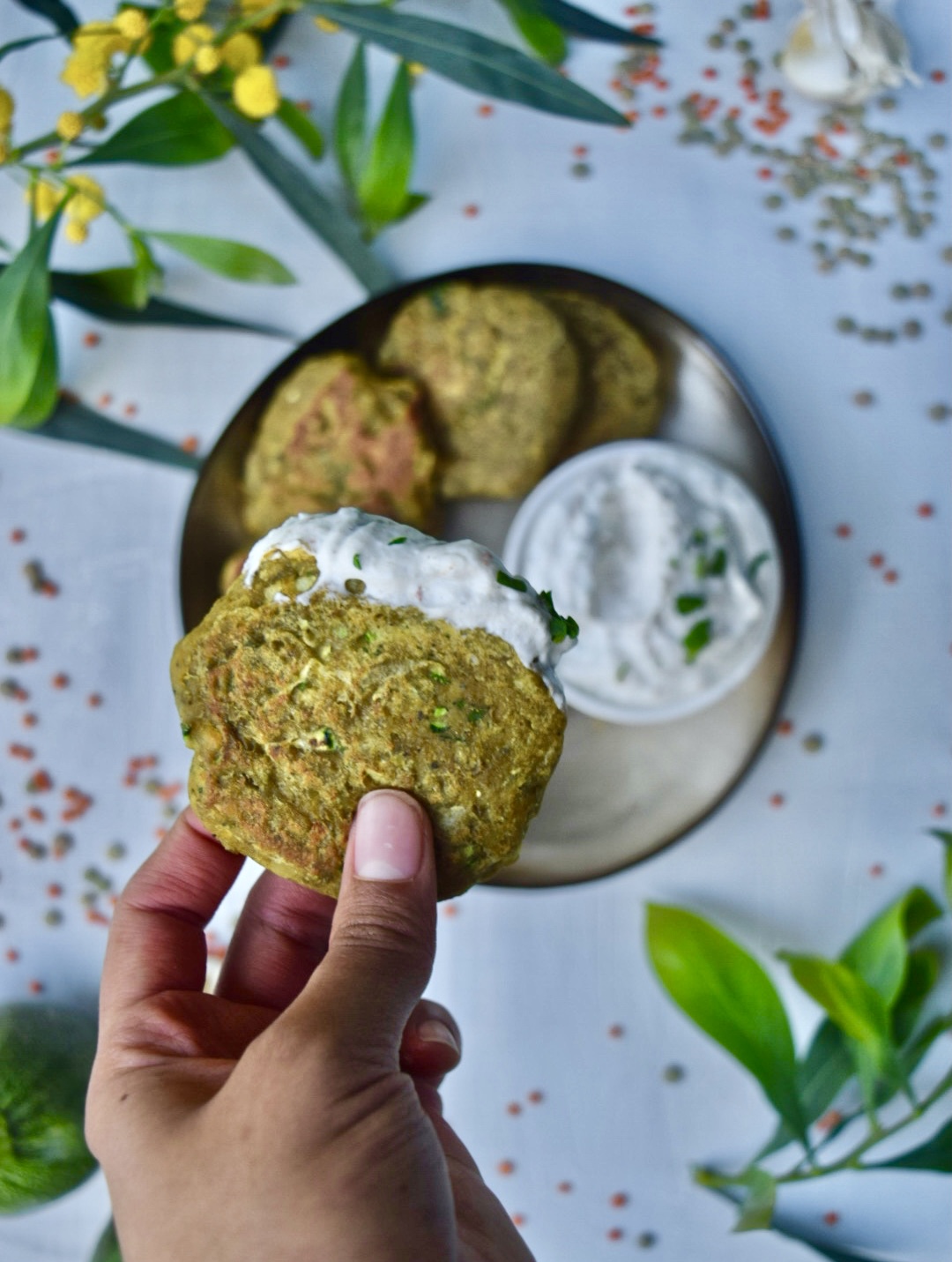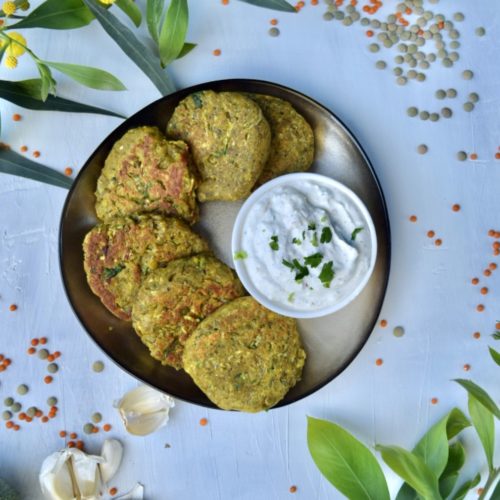 Savory Lentil Patties with Spicy Garlic Dip
Bursting with spices and flavor, these are protein-packed deliciousness!
Ingredients
Lentil Patties
2

cups

green lentils, well rinsed

1

cup

red lentils, well rinsed

6

cups

water

2

cups

organic oat flour

2

small zucchinis, shredded

you could also add shredded carrots if you like!

5

cloves of garlic, crushed/diced

1

tbsp

Cajun seasoning

2

tsp

salt

2

tsp

black pepper

1

tbsp

curry powder

4

tbsp

olive oil
Spicy Garlic Dip
1 ¼

cup

labne, (soft cream cheese)

1/2

cup

yogurt

7

cloves of

garlic, minced

2

tsp

salt

2

tsp

black pepper

2

tsp

red pepper

1

tbsp

minced parsley, fresh

½

juice of a lemon
Instructions
Lentils
Using a pressure cooker is the quickest and easiest way to cook lentils. Put the well rinsed lentils in the pressure cooker and add the water. Make sure you add enough so it will not burn. I cooked the lentils in my pressure cooker for about 30 minutes, but it may take longer or shorter depending on your pressure cooker.

If you have a lot of water still in the pot, you can rinse the lentils. Place them in a bowl along with all the other ingredients. Mix with wooden spoon. Using a hand blender, pulse a few times. You want it to still have some chunks. If you prefer a dryer patty, add some more oat flour, or just 1 cup of whole oats. These ones are pretty moist and chewy. You can also pop them in the oven after cooking to dry them out as well.

Grease your hands with some olive oil, take about 2 tablespoons of the lentils and pat them into circles. Heat a cast iron pan and grease with coconut oil/avocado oil. Cook the patties until browned on both sides.
Garlic Sauce
Put all the ingredients in a bowl and mix well. Dip away!